Cosmic Tone Steel Tongue Drum
CT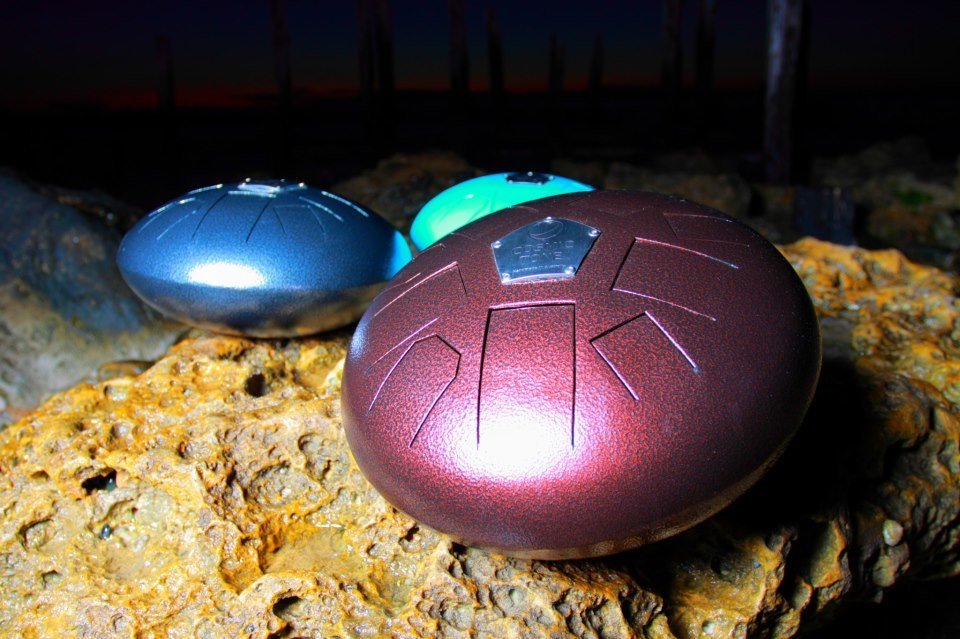 Cosmic Tone Steel Tongue drums are an amazing ten note instrument. They are precisely tuned to notes of differing musical scales. A fantastic instrument to use for sound healing, sound meditation and soundscapes, these are also used as a tool for guiding relaxation by yoga and meditation teachers, working with children, disabled and the elderly.
In my opinion these are the premiere tone drums in Australia, and possibly the world! (I'm not just saying that because my husband makes them!) Handcrafted in the leafy suburb of Willunga in South Australia, with loving intentions since 2011.

Available in A Minor Pentatonic scale- (ACDEGABCDE) in a lovely Aztec Silver or Aztec Copper colour, a set of mallets and a template for learning the notes is included.
UP TO 8 WEEK WAIT AS THEY ARE MADE TO ORDER
Other tunings and colours available on request - please use the contact page to get in touch!
**FREE SHIPPING FOR THIS ITEM WITHIN AUSTRALIA**